Here's a photo of the Venus transit across the Sun on 2012/06/05 at about 5:00 pm PDT (UTC 0:00).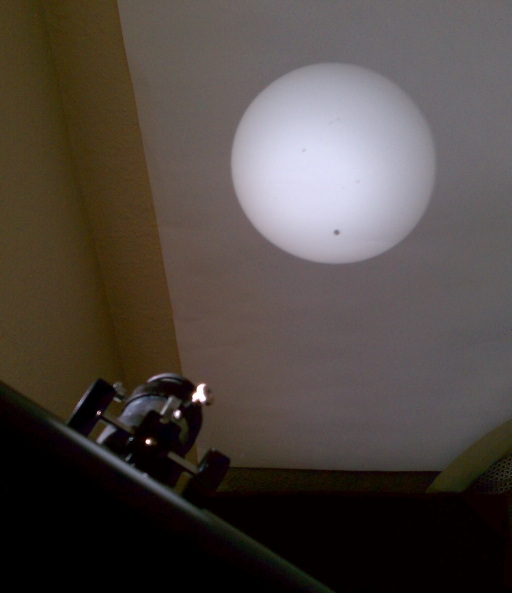 Here I'm using a Newtonian Reflector telescope to project the image of the sun, its sunspots, and the ass side of Venus on a wall. The process can be quite dangerous, as I've burned the base of a couple of lenses. Oops!
It's best to break something while using it, than to let it go to waste.