NEW FAD IN JAPAN: LENS-LESS GEEK/HIPSTER GLASSES
There's a new fad becoming surprisingly popular in Japan in the past few months. Girls have begun to wear thick black glasses without lenses. Hipsters in the states have done this for a while now (and geeks much longer), which makes the trend even more surprising since many US fashion trends originate from Japan.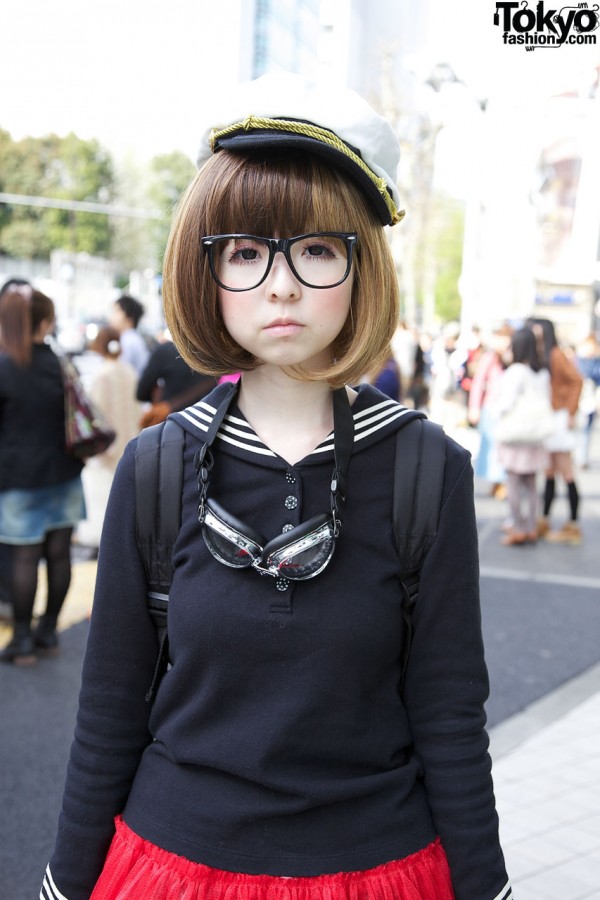 Is this the point where the snake begins eating its own tail? Check out
Tokyo Fashion
. I did before my trips to Japan so I wouldn't look like the obvious tourist.
Here's an example from a cute, doll like girl in Harajuku.  How do they keep their skin so white?